Advanced Services & Technology Elevate Your Dental Care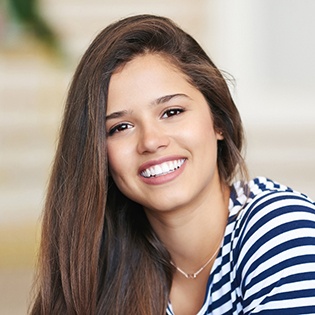 At Dhillon Family & Cosmetic Dentistry, we're proud to offer our patients the best of both worlds – state-of-the-art techniques and technologies in a cozy office with a friendly, small-town feel. This approach allows Dr. Dhillon to improve your comfort during appointments, speed up treatment without sacrificing quality, offer valuable patient educational opportunities, and many other benefits here in Ware. To schedule a first visit for yourself or a family member, please don't hesitate to contact us today.
Orthophos SL CT X-ray Unit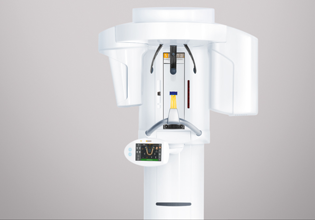 Most dental offices have two different x-ray units to capture 2D and 3D images. Maintaining separate equipment can be costly, and it can present challenges to the treatment process. The unique Orthophos SL CT X-Ray system allows us to capture both 2D and 3D x-rays scans. That means we can seamless view the way one specific part of the smile affects the entire oral and facial function, using one high tech system. Patients are also able to comfortably receive their necessary x-rays in just seconds. This unique x-ray unit allows us to safely and efficiently gather the high quality diagnostic images we need to provide advanced diagnostics and precise dental treatment planning.
CEREC® 1-Visit Crowns & Digital Impressions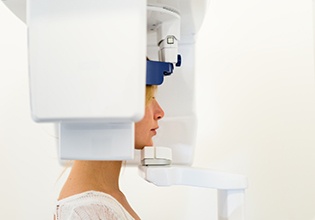 When you have a damaged tooth, having to suffer through a mouthful of "goopy" impression materials and waiting multiple appointments for your new dental crown can be a frustrating experience. With the power of CEREC®, our team is proud to have transformed this process for the better! Now, impressions are 100% digital and captured with just a few, no-contact sweeps of a specialty camera, and the CEREC® machine allows us to escort our patients through the design, milling, and final placement of their new restoration in one appointment.
Learn About CEREC One Visit Crowns
Endoret®(PRGF®) (Plasma Rich in Growth Factors) Technology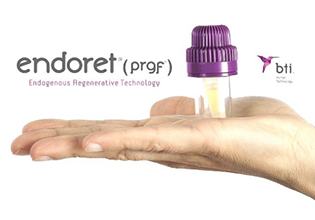 When a patient is in need of healthy tissue regeneration (such as when a dental implant has been placed in the jaw and needs to create a strong bond with the bone, or for socket preservation after an extraction) PRGF through Endoret technology is an excellent method to help ensure this process's success. The growth factors our team uses are taken directly from the patient's own plasma to ensure 100% biocompatibility, and they're applied to the surface of the implant in order to guide and stimulate the tissue.
This technology can also be used to help a patient who has undergone a bone graft in order to make them a viable candidate for dental implant placement. A bone graft will help strengthen and thicken the jaw so an implant can be securely supported, and using PRGF, we can actually speed up the bone growth in the area, cutting down on the amount of time between this procedure and when implants can be placed.
TMJ Treatment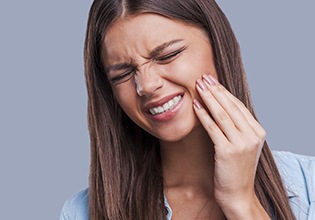 TMJ disorder occurs when a patient's temporomandibular joints, which connect the lower jaw to the skull, are negatively affected by strain or injury. As a result, patients can fall victim to daily, chronic pain that robs them of their quality of life. Dr. Dhillon is very familiar with the tell-tale signs of TMJ disorder, and she can provide patients with much-needed relief through the consistent use of an occlusal splint (a mouthguard) that helps adjust the jaw into a much more comfortable resting position.
Carestream® Intraoral Camera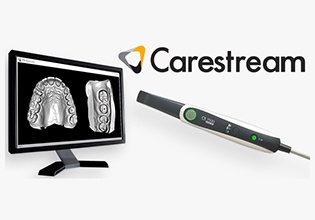 Intraoral cameras are not only excellent diagnostic tools for dentists, but they can actually give patients an up close and personal show of their oral health as well. If you'd like to take a look, one of our team members can comfortably insert the camera-tipped wand into your mouth, which will immediately begin to transfer images to a chairside monitor. Dr. Dhillon can use the visual aid to point out specific areas of damage and more clearly explain the effects of certain treatment options.
Carestream® Digital X-Rays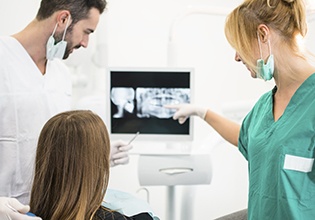 Traditionally, X-rays were developed on traditional film in a darkroom, but Dhillon Family & Cosmetic Dentistry has left that approach in the past. With digital radiography, it's easier than ever to catch high-resolution images of a patient's smile and view them within seconds – no waiting required. These X-rays can even be magnified, rotated, and color-coded on our computer system! Families will also be relieved to hear that any radiation exposure during this process is dramatically reduced by up to 80%.
AMD Soft Tissue Laser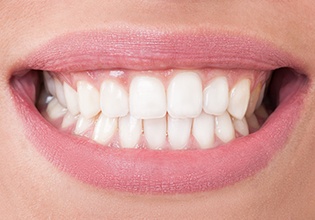 Our AMD soft tissue laser is an excellent alternative to scalpels and sutures, allowing Dr. Dhillon to treat gum disease and other periodontal issues with added gentleness, accuracy, and efficiency. The sterilizing nature of the laser can actually regenerate healthy tissue in the affected areas, and postoperative symptoms like swelling and bleeding are minimized, speeding up the post-recovery period as well.
DIAGNOdent® Cavity Detection System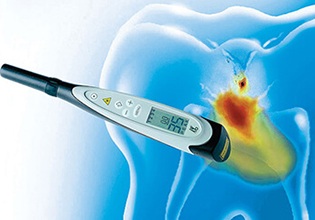 Cavities are a constant threat to oral health, and they can develop in very subtle ways. Here in Ware, Dr. Dhillon uses the advanced technology DIAGNOdent® to easily and effectively identify even the smallest areas of tooth decay in a patient's smile, potentially saving them from serious dental damage down the road. It uses a fluorescent light that passes over the tooth; reflected light will clearly reveal the location of areas at risk. Studies have shown that DIAGNOdent® has an accuracy rate of 90%, and it's safe for patients of all ages as well.