Regain Your Best Smile with Ware Restorative Dentistry
At Dhillon Family & Cosmetic Dentistry, taking care of your smile is our top priority. A beautiful smile begins with great oral health, and the healthier your smile is, the more we are able to do to transform it. We provide high-quality restorative dentistry in Ware, MA to improve your overall oral health and give you a smile that will last a lifetime. Our available treatment options can cover a wide variety of needs!
How often should I visit the dentist?
We suggest visiting your friendly dentist Dr. Navkiran Dhillon regularly throughout the year. Early diagnosis is the key to providing quick, affordable treatment options. We also encourage you to contact our dental office if you are experiencing signs of tooth decay and disease, such as:
Tooth pain
Bleeding gums
Loose teeth
Missing teeth
Persistent bad breath
Old metal restorations
Loose or lost restorations
We invite you to schedule your appointment with our team today by calling our dental office. We are excited to help you improve the health of your smile.
Dental Implants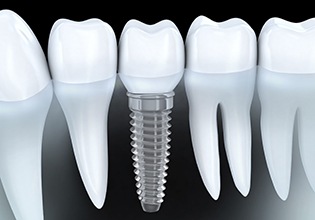 Today, there's no better option for lifelike, long-lasting tooth replacement than dental implants! Here in Ware, Dr. Dhillon has undergone over a hundred hours of specialty training in implants, and she is proud to be able to offer every stage of the procedure right here in-office in order to save her patients valuable time and to help them remain comfortable as they regain their capable teeth.
Learn More About Dental Implants
Dental Bridges & Crowns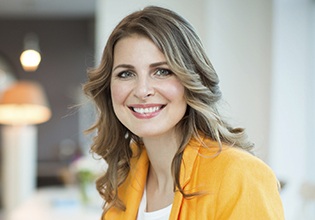 When one or more teeth are no longer at their best, a customized restoration can make all the difference by rebuilding your smile's natural appearance and strength. Dental crowns are designed to cover individual teeth that have suffered a significant injury, decay, or cosmetic imperfections. Alternatively, a dental bridge can replace teeth that are entirely missing by being sturdily anchored into gaps.
Learn More About Dental Bridges Learn More About Dental Crowns
Tooth-Colored Fillings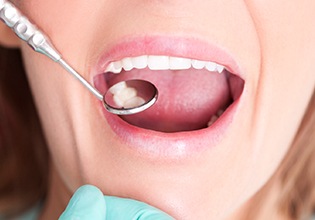 At Dhillon Family & Cosmetic Dentistry, we've chosen to leave amalgam fillings in the past and rely on high-quality composite materials for a much more attractive solution to cavities. Composite comes in a wide variety of shades that can be precisely matched to your existing enamel, and its conservative and metal-free nature make the filling(s) much more comfortable as well.
Learn More About Tooth-Colored Filling
Dentures & Partials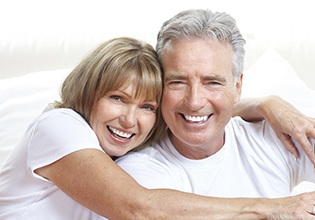 If you've lost a significant amount (or even all) of your natural teeth, consider investing in a sturdy and reliable denture from Dr. Dhillon. Our practice offers both full and partial removable models that can accommodate your smile's unique needs, as well as implant-retained alternatives that offer extra health benefits and permanence.
Learn More About Dentures & Partials
Root Canal Treatments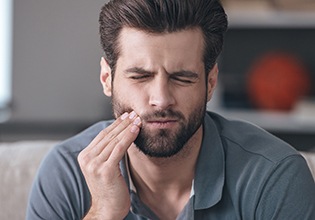 Root canal treatment becomes necessary when a tooth is suffering from an advanced infection that's even penetrated the inner pulp and canals. Contrary to popular belief, this procedure isn't scary, and it can relieve your oral discomfort and even save your suffering tooth from the threat of extraction.
Learn More About Root Canal Treatments
Tooth Extractions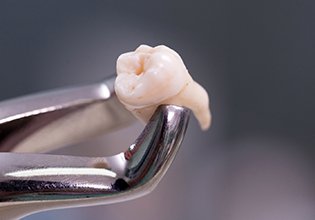 Our dental team works hard to prevent the need for extraction in patients whenever possible, but cases like advanced tooth decay, gum disease, and traumatic injuries can make it a necessity at times. Dr. Dhillon carries out these surgical procedures as smoothly and comfortably as possible, and she will recommend reconstructive treatment options as needed. Wisdom teeth may also need to be removed from your smile if they're dangerously overcrowded or impacted (trapped in the jawbone).
Learn More About Tooth Extractions
Socket Preservation/Bone Reconstruction
Many patients don't realize that a natural tooth is made up of more than just the white crown – there's actually a root as well that's hidden in the gum tissue. When the tooth is lost, a socket is left where the root once was, which can disappear over time as the jawbone deteriorates. Dr. Dhillon can effectively preserve the socket in order to prevent bone disappearance and support the remaining teeth and a replacement tooth. If you might be interested in replacing your missing tooth with a modern dental implant, Dr. Dhillon can effectively preserve the socket in order to prevent this disappearance and support the success of the procedure.