Rebuild Reliable Teeth with Dentures & Partials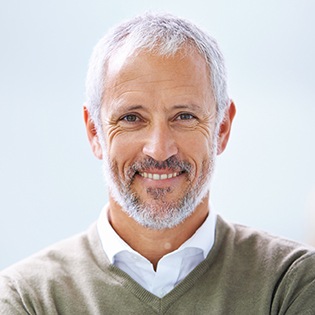 When you've lost several natural teeth, it can make even the simple joys in life like eating a steak or chatting with friends embarrassingly difficult. At Dhillon Family & Cosmetic Dentistry, our team believes that it's never too late to regain a complete and confident smile, and a personalized denture can help patients accomplish that. Our modern dentures are comfortable, functional, and very natural-looking, as well as affordable. Multiple options are available:
Full Dentures – Like the name implies, full dentures are designed to replace an entire row of missing teeth. They're held in place with natural suction and maybe a little denture adhesive if the patient wants some added support.
Partial Dentures (Partials) – Partials are designed to replace multiple missing teeth along an arch of the mouth while allowing any remaining natural teeth to stay safely in place. They're held in place through the use of clasps and/or brackets.
Implant-Retained Dentures – Implant-retained dentures are anchored into the jaw with the help of dental implants. We strongly recommend this choice because of its valuable oral health benefits, added stability, and increased longevity.
Dr. Dhillon always looks forward to helping patients get back to enjoying their life with a smile they can count on. Don't hesitate to contact our Ware office today if you have any further questions, or if you're ready to schedule a consultation.