Tooth-Colored Fillings – Ware, MA
Tooth-Colored Fillings Seamlessly Correct Cavities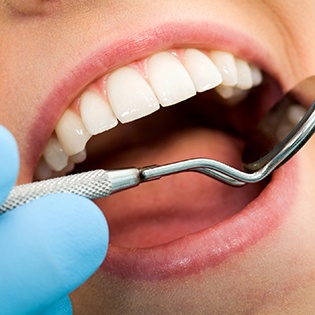 When tooth decay has damaged your enamel but is not severe enough to require a root canal treatment or dental crown, Dr. Dhillon may suggest a composite filling. Traditionally, dental fillings are a mixture of materials placed in empty spaces left by decay. They are used to restore the integrity of your original tooth structure and your overall oral health. At Dhillon Family & Cosmetic Dentistry, we specialize in tooth-colored fillings. An advancement in dental restoration technology, composite fillings are made of a special type of safe, quality plastic that is matched to the natural color of your smile. Tooth-colored fillings in Ware, MA help us maintain the beautiful aesthetic value of your pearly whites while also strengthening one that is damaged . Read on or give us a call today to learn more!
What Are Tooth-Colored Fillings?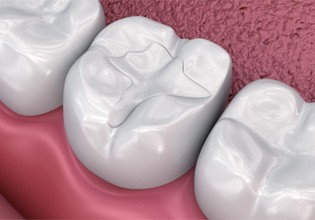 Dental fillings used to be constructed out of amalgam—a mixture that contained metals like nickel, silver, and gold. While this restoration was durable, the material was very noticeable and it often had trace amounts of mercury, which is toxic to humans. With modern tooth-colored fillings, we can repair decayed teeth while providing a natural-looking appearance that you can feel proud to show off.
Composite fillings are made out of biocompatible composite resin, meaning they don't contain any harmful metals or chemicals. On top of being able to blend seamlessly with the rest of your smile, they also bond more effectively to your teeth, providing a better seal against sensitivity and future decay.
The Process of Getting a Tooth-Colored Filling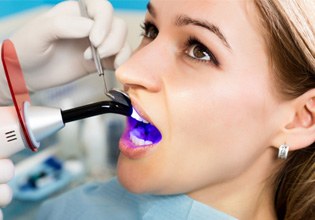 If you have one or several cavities in your smile, our team can quickly and easily treat the issue with tooth-colored fillings in just a single visit. The first step is to completely numb your mouth with a local anesthetic to ensure you're as comfortable as possible throughout your procedure. To place your dental filling, we will remove all tooth decay and directly apply the soft composite resin onto the tooth. When we have shaped the composite resin to match the natural grooves, color, and curves of your tooth, we'll harden it with ultraviolet light and polish it for a fresh, beautiful shine. Once we've confirmed that your bite feels comfortable and even, you'll be sent on your way to enjoy and show off your cavity-free smile!
The Benefits of Tooth-Colored Fillings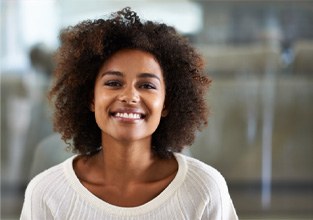 Most dentists agree that tooth-colored fillings are the most cost-effective way to address cavities. Even if you have amalgam fillings, our team can remove and replace them with healthier and more lifelike composite resin ones. Here are several important benefits you can enjoy from tooth-colored fillings:
Biocompatible and mercury-free material
More effective solution for preventing future decay or infection
Improved ability for sealing out dental sensitivity
Ideal for those with metal sensitivities and allergies
Virtually indistinguishable from other teeth once placed