Personalized Dental Care For You
Your Brookfield, MA Family Dentist Ensuring Healthy, Beautiful Smiles
When it comes to choosing a family dentist near Brookfield, you can trust that Dr. Navkiran Dhillon, DMD, FAGD, has you and your family's best interests in mind. Compassionate about improving the health and aesthetics of her patient's smiles, she has more than a decade of experience working in the field of dentistry. As an avid learner, she has hundreds of hours of continuing education and training that she brings to her dental office near Brookfield. She is an advocate for preventive care and thoroughly enjoys helping patients learn more about how they can take charge of their smiles and, in turn, improve their overall health and wellbeing.
Meet Our Dentist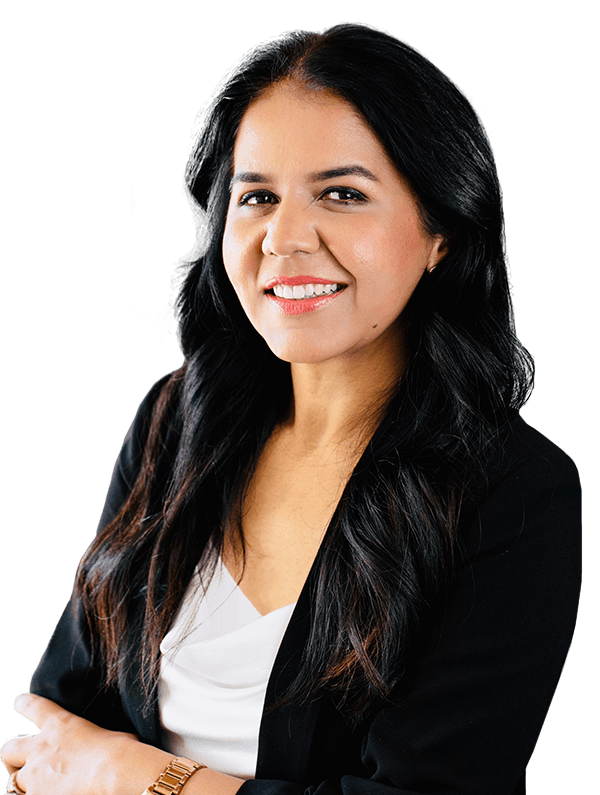 High-Quality,

Compassionate, and First-Rate

Dental

Care

"This practice is by far the most well run and organized dental office I have ever been to. They are always willing to go the extra mile and communication is second to none. Dr. Dhillon makes fearing the dentist a thing of the past."

M LeClair

Read More Reviews
Featured Services Click on a service below to learn more.
Root
Canals Saving Natural Teeth and Eliminating the Pain
When an infection reaches the innermost layer of your tooth (the pulp), the pain can become almost debilitating. Fortunately, Dr. Dhillon and her team can offer a safe and reliable solution that will not only allow you to keep your natural tooth but also eliminate the pain and remove the infection – root canal therapy! Should you believe you need this type of treatment, don't wait to contact our team. Give us a call, and we will work to schedule an appointment for you to see Dr. Dhillon as soon as possible.
Learn About Root Canals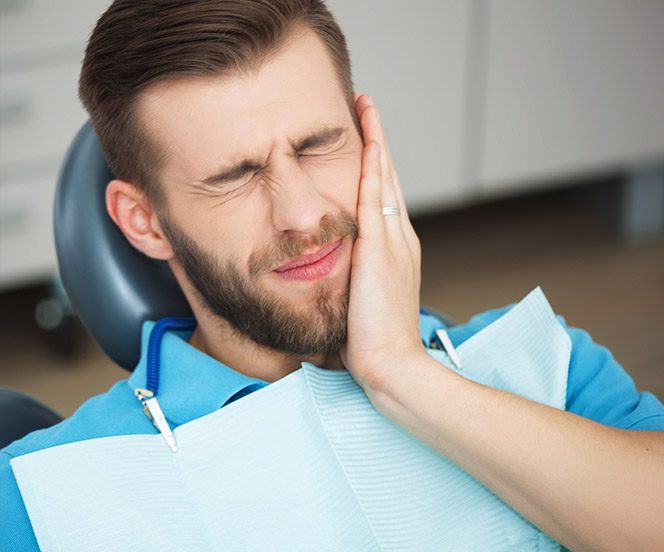 Dental
Implants Permanent Solution for a Fully Restored Smile
Missing teeth can do more than lower your self-esteem. The impact they can have on your oral health and facial structure might have you desperate for help. At Dhillon Family & Cosmetic Dentistry, our dentist near Brookfield is pleased to offer dental implants to patients in need. This superior, advanced, and permanent solution is a great alternative to traditional restorations and offers greater stability, functionality, and longevity. The best part is that you don't have to rely on a referral! Dr. Dhillon offers start-to-finish treatment for added convenience!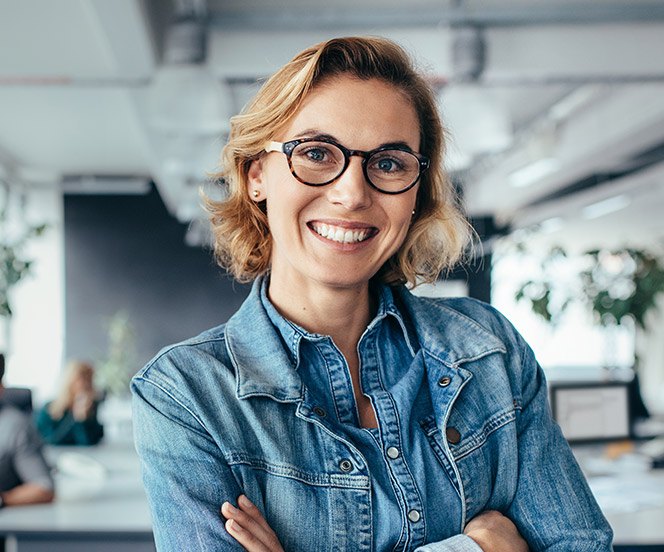 Invisalign

Invisalign braces are an alternative solution for patients who prefer orthodontic treatment that doesn't compromise their daily appearance. If you need to straighten your teeth, adjust your bite, or create space for a crowded smile, Dr. Dhillon can use these clear, plastic aligners to shift your teeth in the right direction. Unlike traditional braces that require you to wear metal brackets and wires for years, Invisalign offers faster results and allow you to treat your dental problems discreetly. No one will ever know you're wearing aligners!
Learn About Invisalign® Clear Braces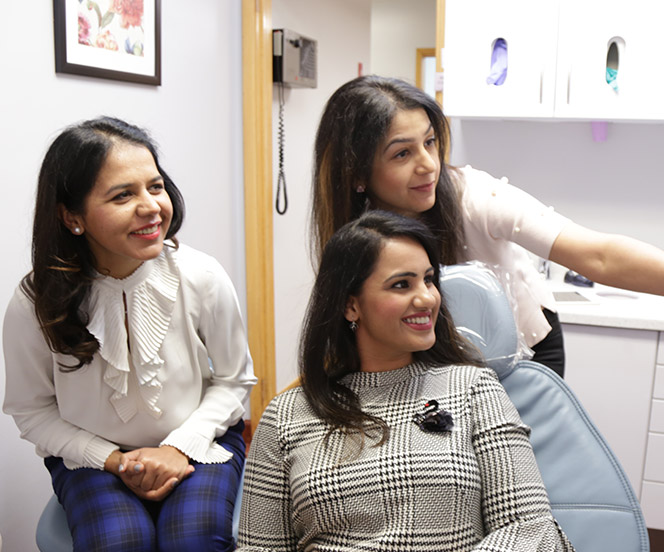 Smile
Makeover
Worried you'll never see that healthy, beautiful smile you once possessed? Dr. Dhillon can replace that sadness with hope by offering smile makeovers to patients looking to transform their appearance. Whether it is chips, cracks, stains, gaps, poorly aligned bites, or broken teeth, she and her team can personalize a treatment plan that is right for and will have you seeing dramatic results in no time at all. You can start to enjoy a better quality of life with a new and fully transformed smile!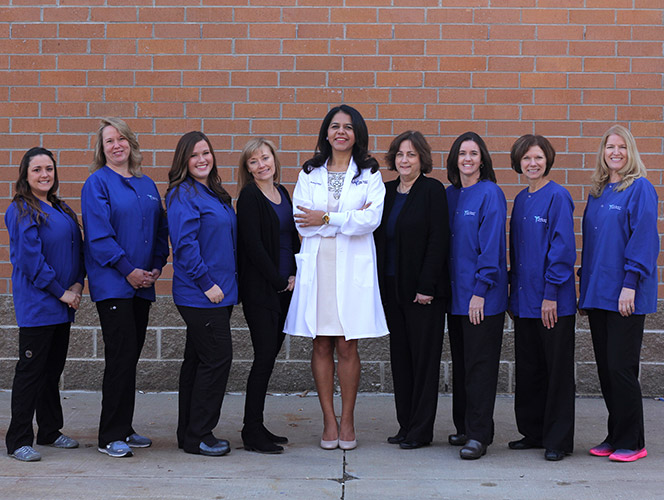 We Make Dental Care AffordableDental Insurance and In-House Financing Accepted
As an in-network provider with many major insurance companies, Dhillon Family & Cosmetic Dentistry will be happy to file any paperwork and claims on your behalf. We also offer in-house financing with CareCredit, a third-party financier that offers low- and no-interest payment plans to help you stay within your budget.



Explore Your options
How to Find Our Office
Our office is located at 173 West St. in Mare, MA. From Brookfield, you will need to take MA-9 West for 9.6 miles. You will then turn left onto MA-32 South/West St. and follow the road until you see our office on the right. We are located between Walgreens and the NAPA Auto Parts Store.
Request More InformationComplete this quick form and we'll be in touch.