Dental Bridges are a Sturdy Tooth Loss Solution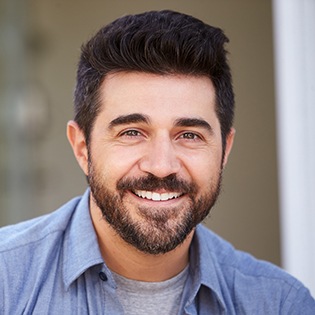 Dental bridges are a permanent (fixed) type of dental restoration. Used to replace missing teeth, dental bridges are especially useful for replacing one tooth or multiple missing teeth in a row. Our caring dentist Dr. Dhillon offers dental bridges in Ware to:
Enhance the beauty of your smile
Improve your ability to chew and speak
Restore facial shape and volume
Prevent natural teeth from shifting out of place
Complete a dental implant
Multiple types of dental bridges are available based on which teeth are missing and on your individual dental needs. We will work together with you to determine which type of dental bridge would be best for you.
How are dental bridges put in?
Traditional dental bridges are made from two dental crowns used to anchor a replacement tooth called a pontic. To be permanently placed on your smile, the natural teeth adjacent to the empty space left by a missing tooth are reshaped to accommodate the dental crowns and act as abutments for the dental bridge. Once the dental bridge has optimal quality and fit, it is cemented into place. To learn more about the benefits of dental bridges, please contact us at Dhillon Family & Cosmetic Dentistry today.