Meet Our Team
Even an accomplished dentist like Dr. Dhillon can't improve nearly as many smiles without the ongoing support of an excellent team, and we're proud to have the best of the best here in our Ware practice. Our front desk team, assistants, and hygienists work hard each and every day to help patients feel comfortable, at ease, and well taken care of. To learn more about each hard-working member, please keep reading!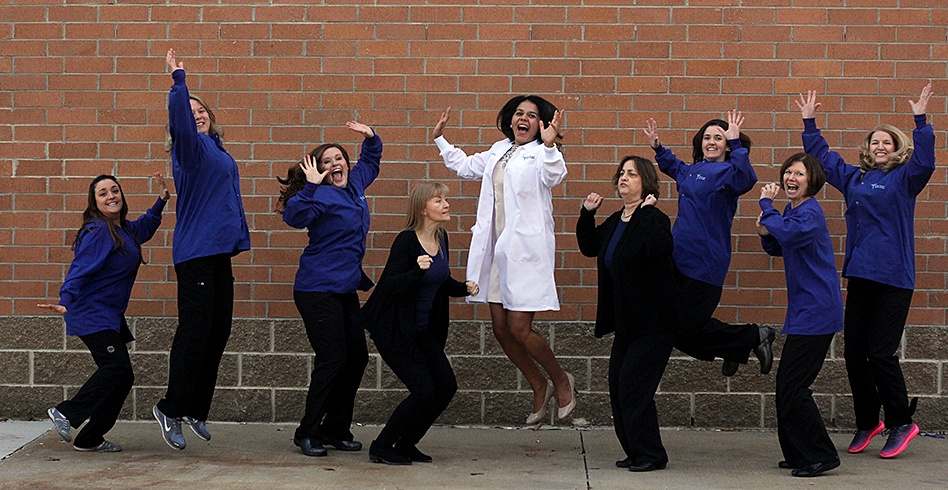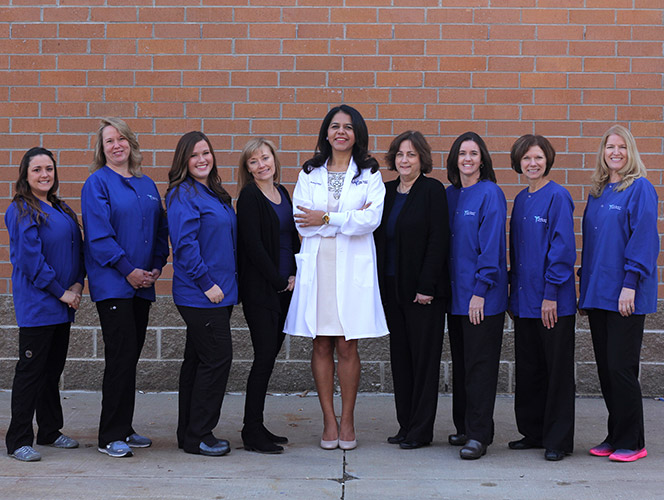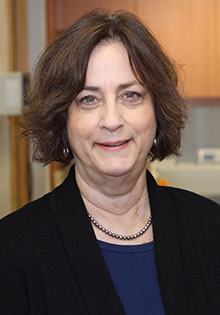 Patty, Office Manager
Originally from Longmeadow, Patty got her start in the professional dental world 30 years ago, spending the last five here at Dhillon Family & Cosmetic Dentistry. She has advanced training in insurance and billing practices, CPR, and OSHA. When asked to name something she loves about her job, she can't – she loves everything about it!
Patty and her husband have three children, eight grandchildren, a dog named Cody, and two cats named Chloe and Bella. Outside of work, she enjoys gardening, cooking, traveling, and theatre. She was actually a jewelry designer for over 10 years as well.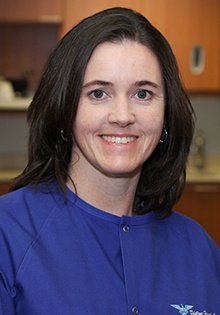 Tami, Dental Hygienist
Tami has been working in dentistry for an impressive 25 years so far, having spent the last 13 of them here at Dhillon Family & Cosmetic Dentistry. She attended Westbrook College and continues to take 20 continuing education credits every two years. She is also certified in CPR and basic life support. Her favorite part of the job is interacting with her patients.
Originally from Spencer, Tami's family consists of her fiancé, her son, her daughter, her stepdaughter, and two dogs. Her hobbies include hiking, skiing, and going on walks. She is a big puppy enthusiast!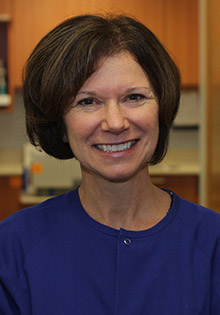 Cindy, Dental Hygienist
Cindy is from Belchertown, and she first started here 15 years ago. She studied dental hygiene at STCC and is certified in CPR and basic life support; she takes continuing education courses yearly as well. Forming relationships with patients and their families is her favorite part of the work she does every day!
Cindy comes from a hardworking and fun-loving family. She is married with one son and one daughter, and her interests outside of the office include traveling, reading, and cooking. She also dances at every opportunity and enjoys visiting home in Florida whenever she gets the chance.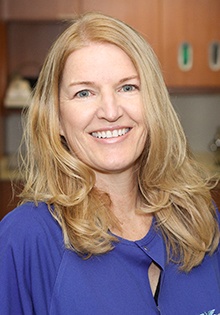 Frances, Dental Hygienist
Frances has been a passionate member of the dental world for an amazing 37 years now, 28 of which were spent here in Ware. She hails from Belchertown and attended Springfield Technical Community College. She also her certifications in basic life support and CPR and continues to take additional education courses on a yearly basis. She loves the staff she works with and the patients she sees every day.
Frances and her husband Robert have been married for 28 years. They have two daughters named Melissa and Nicole, a son named Jonathan, and two granddaughters named Emma and Lily. When she isn't busy at work, she enjoys gardening and traveling with family. She is also a certified scuba diver!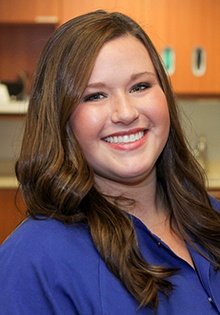 Ashleigh, Lead Assistant
Ashleigh has been a member of our staff here in Ware for five years and counting. She attended the Porter and Chester Institute and has a wide variety of advanced training under her belt, including OSHA, CPR, basic life support, radiology, PRGF, and phlebotomy. She loves being able to help patients feel comfortable in the dentist's office and working with Dr. Dhillon to create such beautiful smiles.
Ashleigh hails from Belchertown, and she and her husband Ben have one dog and one cat. Outside of work, she enjoys spending time with her six-year-old baby sister, reading, swimming, playing with her cat, and camping with friends and family. She can actually swim the length of an Olympic swimming pool underwater!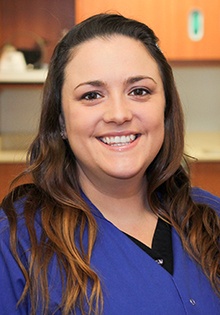 Laurel, Dental Assistant
Laurel got her start as a member of our team two years ago. She received her dental education from Porter and Chester Institute, where she was a student ambassador and achieved academic excellence. She has undergone advanced training in radiology, OSHA, CEREC, CPR, and basic first aid. She loves being able to build relationships with patients and help them improve their oral health. Working with a doctor like Dr. Dhillon who is always evolving and learning new things to improve patient care is amazing to her!
Laurel is from Ware, and she and her partner of eight years have a five-year-old daughter and a Pitbull named Scarlet. In her free time, she enjoys spending quality time with her daughter, doing arts and crafts, camping, and hosting cookouts with her family. She also has a passion for making and refurbishing furniture.