Delta Dental Dentist – Ware, MA
Get the Most Out of Your Delta Dental Insurance
If you are a policyholder with Delta Dental, you understand how beneficial and important good oral healthcare and insurance can be. Whether it is receiving preventive care or restorative treatment to improve your smile, the ability to save money and ensure optimal oral health for years to come is possible with the right dental insurance plan. Fortunately, as a Delta Dental dentist in Ware, the team at Dhillon Family & Cosmetic Dentistry is here to make sure you pay the lower price when receiving available services. To better understand your plan and how to get the most out of your benefits, contact our office today to let us start the process of helping you save on your next visit!
Delta Dental Coverage Availability & Fees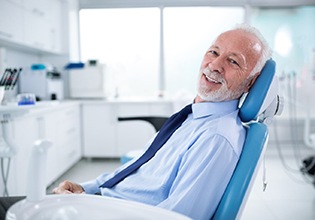 The moment you enrolled in a Delta Dental insurance policy, you agreed to pay a monthly premium for access to your benefits. Although the details of your plan likely vary from your colleagues or neighbors, many of the same coverage levels apply, especially if you are seeing an in-network professional like ours at Dhillon Family & Cosmetic Dentistry:
100% preventive services
70-80% minor restorative services
50-70% major restorative services
Unlike medical insurance that doesn't offer much coverage for general wellness visits, you will see that preventive care is provided at 100% in many cases. The reason for this is so you can avoid future oral health problems and achieve a healthier smile now without paying anything out of pocket.
Of course, not all problems are preventable, no matter how well you practice good oral hygiene at home. Whether it is a severe toothache, broken or chipped tooth, or multiple missing teeth, your dental insurance in Brookfield will help in lowering your out-of-pocket expenses by agreeing to pay a majority of the total cost. But it's important that you meet your deductible and understand how much of your annual maximum is left, as these will be factors in how much your insurer agrees to cover.
In choosing to see an in-network professional, however, you will reap the greatest benefits because of their pre-negotiated contracts with the insurance company. Determining set fees for various services allows you to spend less when visiting your dentist for regular checkups, dental crowns, traditional prosthetics, and even root canal therapy! And although it's not mandatory that you see someone who is in-network, it is strongly advised if you want to save the most money.
Meet Patty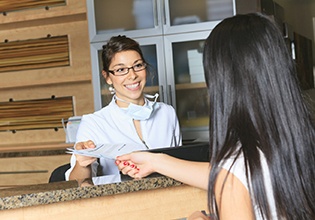 As our in-house office manager, Patty has more than 30 years of experience in dentistry. For the last five years, she has been a member of the Dhillon Family & Cosmetic Dentistry family and has advanced training in dental insurance and billing practices. She is also trained in CPR and OSHA. If you have difficulty understanding your policy, need help maximizing your dental benefits, or assistance to file a claim or find alternative ways to pay for your upcoming treatment, Patty is here to provide the necessary services. As an expert in all things insurance-related, she can make the process easy and stress-free, allowing you to focus more on your oral health and less on the financial aspects of treatment.