Periodontal Treatment Refreshes Gum Health
Are any of the following symptoms familiar to you?
Bleeding gum tissue
Gum tissue that seems overly swollen, tender to the touch, or red in color
Excessive bad breath
Teeth that appear longer and longer over time
If so, it's likely that you may be experiencing periodontal disease (also known as gum disease). This oral health problem usually starts out seeming mild but can quickly grow into a dangerous infection that can eventually rob patients of their jawbone health and their natural teeth if it isn't treated. At Dhillon Family & Cosmetic Dentistry, Dr. Dhillon works with patients experiencing all severities of gum disease and can even provide surgical care as needed. Please don't hesitate to contact our Ware location if you're in need of help.
Scaling & Root Planing
Scaling and root planing is a deep cleaning that targets harmful bacteria from underneath the gum tissue. Our team can also smooth the rough surfaces of the patient's tooth roots, which are prime targets for plaque accumulation as well. Scaling and root planing is an ideal treatment for patients with moderate gum disease that isn't severe enough for surgical care.
Learn More About Scaling & Root Planing
Gingivectomy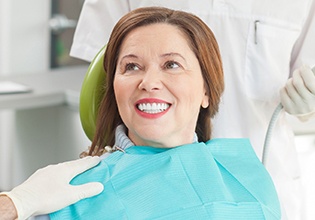 As part of your gum disease treatment, Dr. Dhillon may choose to perform something called a gingivectomy, which can be used to reduce the size of periodontal pockets where bacteria tend to gather and multiply. This can help eliminate the infection as well as improve how your smile looks and feels.
Gingivoplasty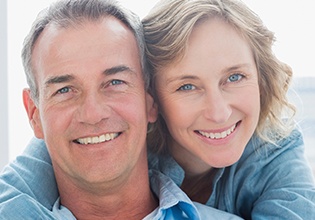 A gingivoplasty is another surgical service that greatly improves both the health and cosmetic value of the gums. In fact, this service is an excellent option for patients who feel that their teeth look overly short or their smile appears too "gummy." Dr. Dhillon will eliminate any excess tissue and sculpt the gum line into a much more pleasing, symmetrical shape.
Learn More About Gingivoplasty
Tunnel Technique Gum Grafting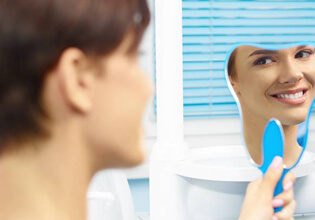 Age, genetics, gum disease, or other factors may cause your periodontal tissue to recede over time, leading to extreme tooth sensitivity and cosmetic issues. To treat your gums, Dr. Dhillon may use the Tunnel Technique, a minimally invasive grafting procedure that can reverse periodontal recession and restore your oral health.