Dental Crowns in Ware Can Restore Your Natural Teeth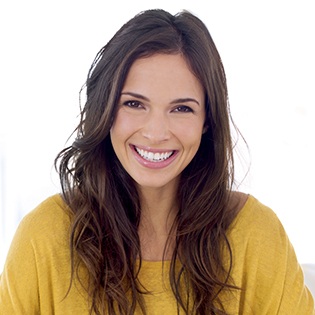 Dental crowns (also known as caps) can be used to treat a wide variety of dental problems that affect a single tooth, including:
Repairing tooth decay that's too significant to treat with a regular filling
Rebuilding damaged portions of the tooth due to injury
Preventing a weakened tooth from fracturing
Anchoring a dental bridge in place
Restoring a lost tooth that's been replaced with an implant
Covering a severe cosmetic imperfection, such as misshapen dental structure
How Do I Get A Dental Crown?
At our practice, we are proud to offer one visit crowns thanks to CEREC technology. When you come to see us, we'll first examine your mouth, and then we'll take a comfortable digital impression using a high-resolution scanner. This impression will be given to advanced computer-aided design software, and you can watch us "build" your crown right in front of your eyes! This design will then be passed onto our in-house milling machine which will precisely carve the crown out of a solid block of dental porcelain. Then, Dr. Dhillon will make a few final adjustments before fitting the crown over your natural tooth.
In some cases, it may be best to have a crown fabricated the traditional way using a physical impression and a dental lab, and Dr. Dhillon will let you know if this is the best approach for your particular situation.
All in all, if you need to have a tooth repaired, you can trust our practice to provide a strong, reliable, and beautiful restoration that will enable you to eat, speak, and smile with ease. To get started today, contact us to schedule an appointment.