Dazzling Teeth Whitening in Ware
In-Office Boost! Whitening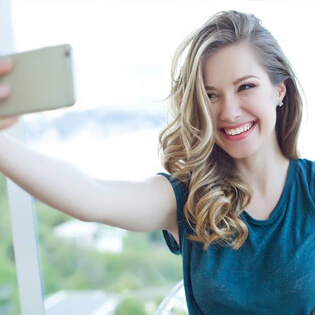 By far the quickest and most effective method of teeth whitening is with an in-office treatment, and one of the most popular options in in-office whitening is with Boost!. This treatment method uses a high-powered bleaching gel and a special UV light to break through even severe stains. First, the lips, tongue, and gums will be covered with a special protective barrier. Then, the gel will be applied to the teeth that show when you smile and activated under the light for 15 minutes. This process is repeated for a total of 3 applications.
Benefits of Boost! include:
Completed in less than an hour
Enjoy your results almost immediately
Great before big events
The most powerful whitening treatment
Customized treatment keeps you safe
Take-Home Teeth Whitening
A take-home whitening treatment uses customized trays which fit tightly around the teeth. You will be instructed to fill the trays with the special bleach and wear the combination for 20 to 30 minutes every night for 2 weeks. You will begin to see results after the first application, but should continue the treatment to enjoy the maximum whitening.
Benefits of take-home whitening include:
A convenient option completed from the comfort of your home
Customization protects your smile
Often better for patients who are prone to tooth sensitivity
More affordable than in-office whitening
Which One Is Right for You?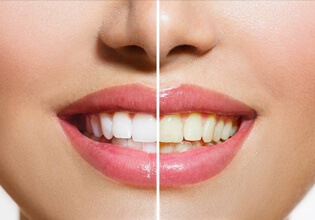 Most people can safely undergo a teeth whitening treatment, but choosing which method is best for you may take a little time. We can discuss your options in teeth whitening during a cosmetic consultation. If you are interested in revealing your results as quickly as possible, perhaps in preparation for a big event, and have a little more to spend on teeth whitening, then an in-office treatment may be best for you. Patients who are not in a hurry to complete the treatment and/or wish to reduce expenses often opt for take-home whitening.
Let's Get Started on Your Smile!
Professional teeth whitening is a good idea at any time of the year. If you are interested in learning more about this treatment and which method may be best for you, we invite you to contact our office to schedule an appointment with your dentist in Ware today.