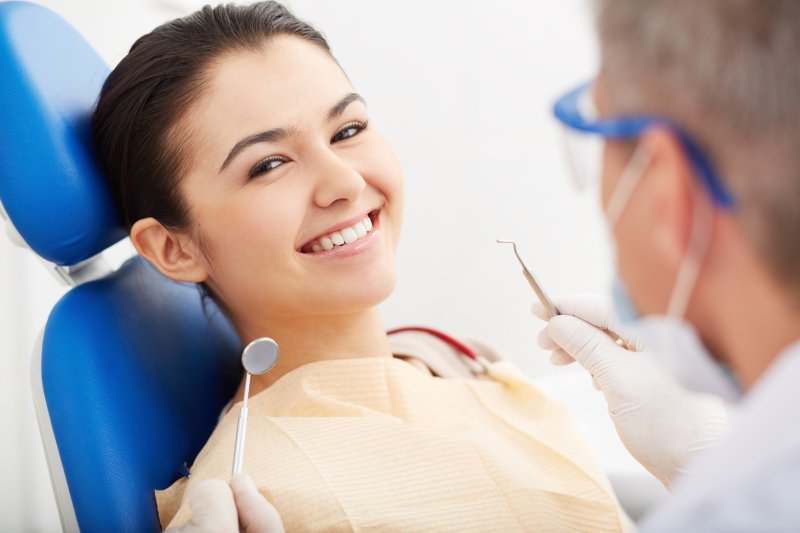 Are you planning on getting a dental checkup soon? Whether it's been six months or years since your last visit, your dentist will be thrilled to have you! Not only can they ensure your oral health is in great shape, but you'll also likely enjoy the polishing treatment before you leave. While the results of your visit sound promising, there are a few ways you can make the process easier for both you and your dentist. Read on to learn four tips to help your next dental checkup go as easily as possible.
Tip #1: Arrive On Time
Your dentist will highly appreciate it if you arrive at your appointment on or ahead of time. This can help offer them some leeway, especially since they'll likely have other patients to fit into their schedule. Those who arrive a few minutes early are also less likely to feel anxious during their checkup, making your visit a more enjoyable experience.
Tip #2: Brush & Floss Before Your Appointment
Although your dental team will provide you with a professional cleaning at the end of your appointment, you might consider brushing and flossing before arriving. You should also try to avoid eating right before you arrive. Not only will this make it quicker for them to polish your pearly whites, but it'll be easier to detect problems like plaque and tartar buildup.
Tip #3: Plan Your Payment Options
To ensure your dental checkup is stress-free, you may want to determine your payment methods and budget beforehand. Be sure to go over the details of your benefits if you have dental insurance, as your plan can lower the amount you'll need to pay significantly. You might ask if your dental team also offers alternative financing options to help make your treatment more manageable overall.
Tip #4: Inform Your Dentist About Any Dental Issues
While your dentist will work hard to detect any developing issues in your mouth, feel free to inform them of any problems you know about. Not only does this make their job easier, but you'll play an important part in preventing serious health issues like gum disease from starting. Be sure to let them know of your concerns and fears as well, and they'll do everything they can to ensure you're as comfortable as possible.
With these few tips, you can be sure to experience a hassle-free, convenient, and overall pleasurable dental checkup. Speak with your dentist if you'd like to request a visit, and they'll be more than happy to examine and treat your pearly whites!
About the Author
Dr. Navkiran Dhillon is a member of several prestigious groups like the Massachusetts District Dental Society, the Academy of General Dentistry, and the Spear Faculty Club. She graduated from Boston University at the top of her class and has delivered excellent care for over a decade. She provides a wide variety of high-quality treatments, including dental checkups and cleanings to help maintain your dental health. If you'd like to schedule an appointment, visit her website or call her at 413-967-7140.