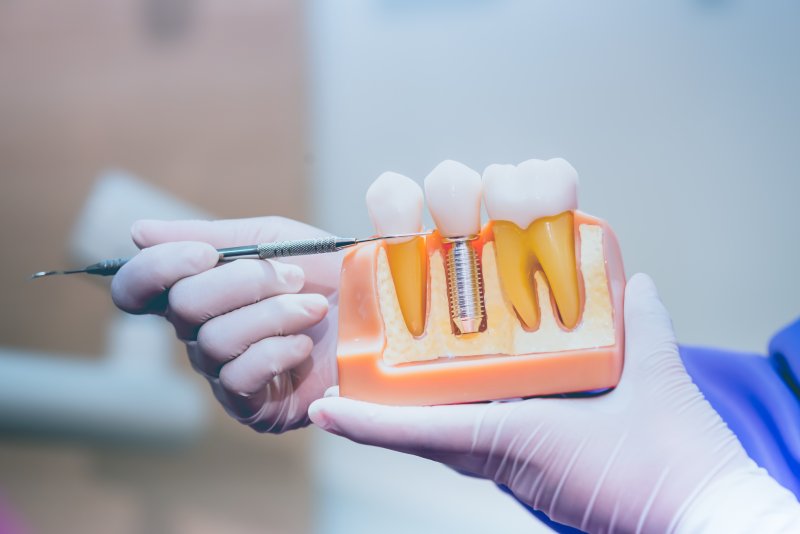 If you're struggling with missing one or several teeth, then you know from experience how much this can impact your overall well-being. The good news is you can completely rebuild your pearly whites from the roots up with dental implants. Not only do they provide a superior foundation for your new teeth compared to traditional restorations, but they also have an incredible success rate of 95% or more! But what makes them work so well? Read on to learn five things that allow dental implants to be successful.
Preventive Action
Whenever you lose a tooth, you have an increased chance of experiencing jawbone deterioration. This is due to the lack of stimulation from the roots that are meant to promote strong and healthy bone tissue. By getting dental implants as soon as possible, you'll avoid the need for treatments like bone grafting to help build a healthier jawbone.
Great Overall Health
For your metal posts to work, they'll need to properly integrate into your bone tissue. This process (osseointegration) is crucial for stabilizing your implants to create the foundation your final restorations require. To ensure this process is successful, you'll need to be in excellent dental health, which can be maintained by practicing good oral hygiene, eating healthy, and visiting your dentist routinely.
Modern Dental Technology
When deciding on an implant dentist, you'll want to pick one that utilizes modern dental technology and techniques. These will be essential factors for determining precisely where your dental implants will be placed, which can significantly increase the success rate of your treatment. Be sure to ask your dentist about the equipment they will use during your procedure.
Proper Dental Care
Once you've received your dental implants, your team will give you detailed aftercare guidelines on how to preserve your new teeth. Fortunately, this should mostly involve implementing the same level of oral hygiene that you'd use for your natural teeth! To make the most of your implants, remember to brush, floss, and rinse with mouthwash frequently.
Commitment to Your Treatment
Since dental implants will be a lifetime commitment, you'll want to be prepared to care for them before undergoing the procedure. Without the proper maintenance, they won't last as long and may require you to spend more time and money to rebuild your smile. To ensure reliable and long-lasting implants, practice strict oral hygiene, attend all follow-up visits, and schedule dental checkups/cleanings every six months.
Dental implants offer the most successful and comprehensive method for renewing missing teeth! Consult your dentist if you're interested, and they'll be happy to determine if this is a good option for you.
About the Author
Dr. Navkiran Dhillon studied at Boston University and has well over a decade of experience. She's also a member of numerous esteemed organizations such as the American Dental Association and the International Dental Implant Association. She provides a long list of high-quality and comprehensive services, including dental implants. If you'd like to schedule an appointment, visit her website or call 413-967-7140.