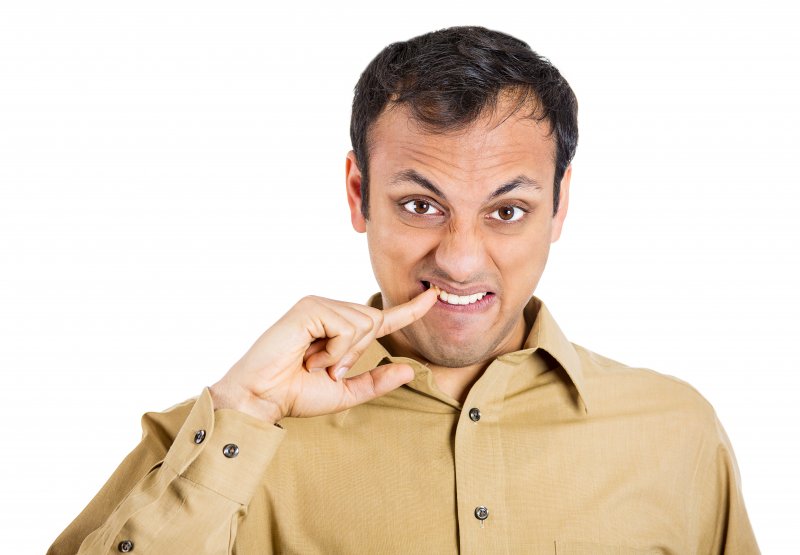 There's nothing worse than finishing a meal, paying the check, and then spending the rest of the night picking food out of your teeth. With Valentine's Day coming up, you might also have to think about what to eat on a date that won't mess up your smile.
If you're looking to plan a date where you don't have to carry dental floss, here are some foods that you ought to avoid.
Popcorn
At the movies, there aren't very many tooth-healthy snacks. Popcorn, and popcorn kernels in particular, can potentially chip or crack teeth if you bite down on them. However, those kernels can also split into shards that can get caught between your teeth. That means popcorn is not only dangerous, but can be a really bad look as well.
Ribs
Everybody loves barbecue, but barbecue sauce can be a little bit messy for a first date. If you aren't careful, you can wind up with barbecue residue smeared on your face, messing up your makeup or clumping in your facial hair.
Ribs also have a tendency to split into pieces that can get caught in your teeth. All in all, it's not a very good meal if you want to make the best impression.
Caramel Apples
Taking your date to the fair is always fun, but what you eat while there could potentially cause serious problems for your oral health. Caramel apples in particular are absolutely terrible. The sticky caramel can get lodged in your teeth—this not only contributes to long-term tooth decay, but doesn't look too good either.
Chips
Maybe your ideal date involves staying in. Even among the snacks you have at home, there are some that can gunk up your smile. Potato chips, for example, can turn into a yellow sludge that gets caught between your teeth. Those starches are also picked up by bacteria, meaning that they contribute to gum disease and tooth decay.
While this list might feel a little foreboding, it isn't quite as bad as it may initially look. There are still plenty of delicious foods to have on a date night; so long as you're mindful, you can eat well and still make a good impression.
About the Author
Dr. Navkiran Dhillon is a dentist who believes the most important part of her work is being able to put anxious patients at ease. She knows that education and prevention are critical to good oral health, so she works hard to make her practice as inviting as possible so that her patients will be happy to come in for checkups. Dr. Dhillon received her Doctor of Dental Medicine from Boston University. She is a proud member of the American Dental Association and the Spear Faculty Club.
If you have any questions about dental emergencies, we can be reached at our website or by phone at (413) 967-7140.