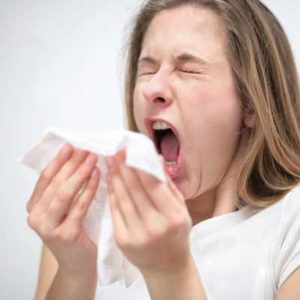 April is here, which means spring is in the air, including pollen, dander, and dust. Although blooming flowers and warmer temperatures are exciting, the change of season can mean bad news for allergy sufferers. Sneezing, runny noses, and nasal congestion can affect more than just how you're feeling throughout the day. Allergies and the medications you use to manage symptoms can affect your dental health negatively. Here's what you need to know to keep your smile healthy during allergy season.
Allergies and Your Oral Health
Allergies can cause many symptoms that can increase your risk of various issues, including cavities, gum disease, and bad breath. There are many over-the-counter remedies to help you to stop sneezing, so you can breathe better.
Unfortunately, allergy medications can unknowingly harm your smile. Here's what you need to watch out for when treating your allergies:
A Dry Mouth
Nasal congestion and runny noses often lead to mouth breathing. Breathing through your mouth will cause it to dry out, creating a perfect environment for harmful bacteria growth, which can increase your risk of cavities and infections.
Tooth Decay
Many liquid medications used to treat allergies contain sugar, which can erode your enamel. Although allergy season only lasts for a few weeks, it's more than enough time for sugar to weaken your enamel.
Bad Breath
A dry mouth can lead to bad breath because oral bacteria can get out of control.
Protect Your Smile from Allergies
Thankfully, you can do many things to safeguard your smile while managing your allergies, including:
Treat Nasal Congestion: Treat nasal congestion to make it easier to breathe through your nose. Look for sugar-free options if you choose a liquid variety. If you can't find any, rinse your mouth with water after you've taken the medication.
Stay Hydrated: Hydration is crucial during the warmer months of the year. Preventing dehydration will keep your mouth moist to combat bacteria growth. Drink plenty of water to stay hydrated, which will also cleanse your mouth of bacteria in between brushing and flossing.
Maintain Your Oral Hygiene: Commit to brushing your teeth for at least 2 minutes twice daily, if not after every meal. Floss between each tooth daily to keep your teeth and gums healthy.
Although you might be feeling a bit under the weather, don't forget to visit your dentist for your semi-annual cleaning and checkup. Your dentist will keep your smile healthy using a personalized strategy. You won't have to worry about allergies leaving a lasting mark on your dental health.
About Dr. Navkiran Dhillon
Dr. Dhillon earned her dental degree from Boston University and has regularly continued her education in many specialties, including cosmetic dentistry, implant dentistry, and CEREC. She is also a proud member of many professional organizations, including the American Dental Association. Request an appointment through our website or call (413) 289-5130.