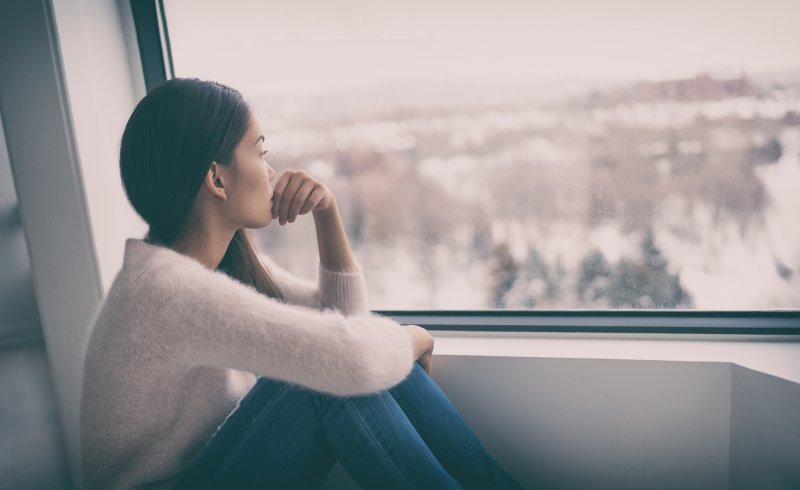 Are you struggling with a mental health disorder? You may be surprised to learn that what is going on in your mind can negatively affect your smile. It might seem impossible, but if depression, anxiety, or another similar issue is plaguing your well-being, it can manifest in other ways, one of which is damaging your teeth. If you're curious about the problems that can arise, you can find out more about the connective link between mental and dental health.
How Can Your Mind Affect Your Smile?
Researchers have spent years working to identify the connection between a person's oral and mental health. Because various conditions such as gum disease and tooth loss can attribute to more severe problems developing throughout the body, it is not too out of reach to assume that when the brain is experiencing issues, the mouth can as well.
According to various studies, depression and anxiety are the most common mental health disorders that can take a toll on a person's teeth and gums.
Not only can an individual lose interest in caring for their smile as a result of their poor mental state, but they can neglect to visit the dentist's office, engage in unhealthy habits (i.e., smoking, drinking), and care less about their diet.
As a result of these changes brought on by psychological disorders, the most common oral health problems that can arise include:
Gum disease
Cavities
Dry mouth
Bruxism (teeth grinding)
TMJ
Oral sores
What Steps Can You Take to Improve Mental & Oral Health?
Simply incorporating a regular brushing, flossing, and rinsing routine into your daily life isn't enough when dealing with depression, anxiety, or another similar disorder. Treating your mental illness is crucial if you want to make sure that the rest of your body and smile experience improvement.
To help put your mind at ease and on the right track, try talking to a counselor, incorporating physical exercise, meditating, or ceasing smoking. You can also make time to take long, relaxing baths, spend time reading, and even gather with friends and family to help build a stronger support system.
By improving your mental health, you should find it easier to do things that are positive for your dental health, such as:
Adopt healthy at-home oral hygiene habits
Keep regular dental checkups and cleaning appointments every six months
Eat more nutritious foods that are full of vitamins, minerals, and other nutrients that are good for your body, teeth, and gums
Avoid unhealthy habits that can cause damage to your smile (i.e., grinding teeth, smoking)
Don't let your mental state lead to an unraveling of your oral health. By taking the necessary steps to improve both your mind and smile so that you can look toward a brighter future with greater confidence.
About the Author
Dr. Navkiran Dhillon is a family and cosmetic dentist in Ware, MA, who earned her Doctor of Dental Medicine degree in 2009 from Boston University. As the lead dentist at Dhillon Family & Cosmetic Dentistry, she oversees a team of experts who work to help patients who struggle with poor oral health and hygiene. She can deliver helpful tips and techniques to keep smiles thriving even when other problems exist. If you or a loved one is struggling with dental issues due in part to mental health problems, contact us today.